The clinic celebrates 3 years on April 22, 2016. Time flies when we are having fun and are in such great company with you!
Our goal is to follow your beloved pets throughout their lives, starting with the preventive care for puppies and kittens (vaccines, deworming, dietary advice, sterilization). Afterwards, they come to us for annual consultations, to update their vaccinations and to make sure that they are dewormed. At the same time, we make sure that your animal is healthy by doing a complete examination and by answering all of your questions. As much as the cardiac, ophthalmological, dermatological, dental and ear evaluations are important, our team will also help your animal keep an adequate corporal weight throughout his/her life. Your pet's corporal score will be measured and if weight loss is necessary, the technicians will give you an appropriate weight loss plan, along with free monthly follow-ups to really ensure a long and beautiful quality of life for your animal.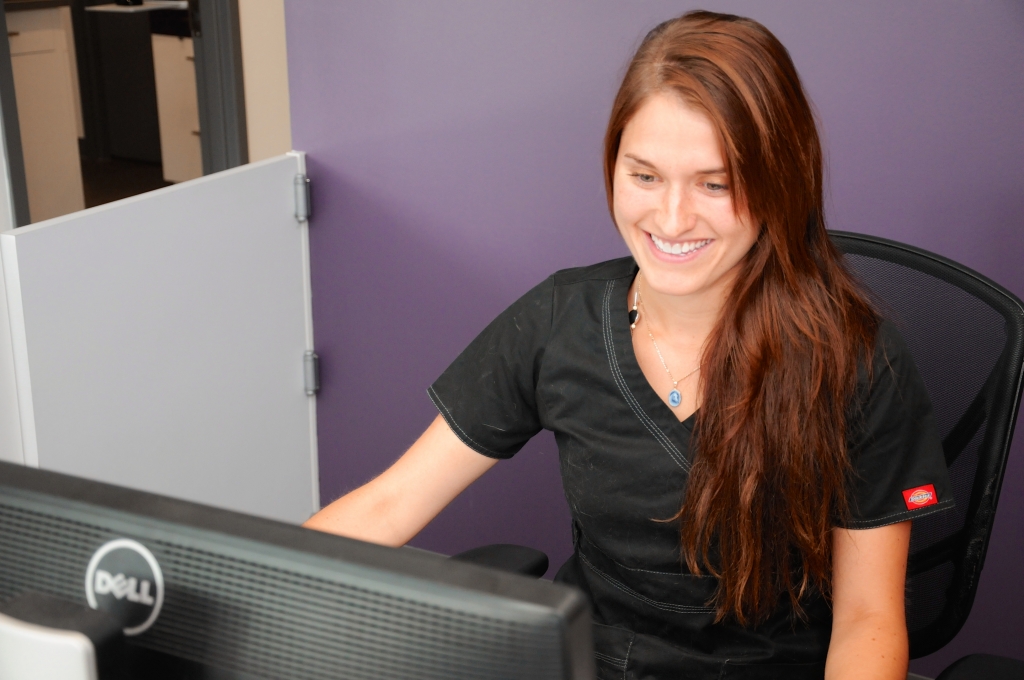 Our team communicates directly with you (whichever way you prefer) every year to inform you when your animal is due to be vaccinated and to simply make sure that you are aware of all the best necessary preventions in order for your animal to continue being in good health.
It is also possible to come see us and buy some veterinary products, without paying for a consultation. You can call our qualified staff to find out about all of our products, like shampoo/conditioning adapted to your animal's condition, Oméga 3, glucosamine, anti-flea and much more. This is without accounting for the whole range of high quality food, including Purina, Royal Canin and Hill's. Our technicians will guide you towards the best food choice adapted to your cherished animal's needs and particularities.
We keep ourselves up-to-date of all the scientific evolutions and new care techniques. We regularly train ourselves and we seek to improve our skills in veterinary medicine. Our goal is, above all, the well-being of your companion.
In case of illness, we also do diagnostic examinations on sight, either blood test analysis, complete fecal and urinary analysis, digital radiology and dental radiology. We are here 7 days-a-week and we are always there in case of emergency. You can count on us for a quick diagnosis and for a surgical intervention when needed.
We wish to welcome you as well as possible, to listen to you and to treat your animal with great compassion.
We commit ourselves in making the medical care be the least painful possible and we think, above all, of your animal's comfort.
We want to clearly explain to you your companion's health problem, in order to decide together what must be done. We respect your decisions. Once the decision is taken, we do everything to inform you before and after an intervention, in order to lessen your worries. We understand the attachment of an owner towards his animal. We apply an openness of the fees and you will not have a false impression of the budget to commit to.
We are extremely happy with our first years accompanied by our clients and their pets! Thank you for the trust you have given us to take good care of your cherished animals.