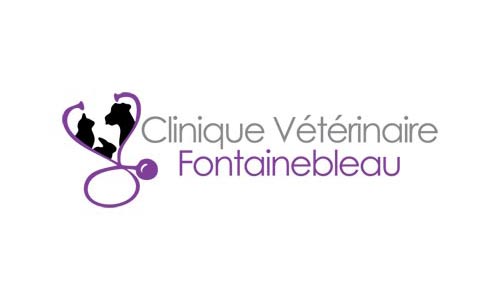 A new Veterinary Clinic for our four-legged friends !
The new Veterinary Clinic which opened April 15, 2013 at Fontainebleau, welcomes you each day from 8:00 until 20:00 in order to heal your beloved companion's illness, dog, cat or small rodent. In fact, a competent team with a sympathetic ear will advise you well in order to treat in a quick and efficient manner our precious companions. Also, thanks to a sophisticated imaging system, a laboratory, a setting allowing hospitalization as well as surgical procedures, it is without a doubt that your faithful companion will benefit from an invaluable help.
Thus, from a simple operation such as sterilization or scaling to more serious pathologies, the new Fontainebleau Veterinary Clinic will live up to your expectations.
A competent team for a quality service
Therefore, the Fontainebleau Veterinary Clinic is equipped with appropriate and very sophisticated medical equipment that meet our quadrupeds' specific needs.
Also, the setting within the clinic allows, if it is necessary, to provide for the animal's possible hospitalization, if his health condition requires it. The imaging at our pets' service constitutes as well an invaluable help in establishing a reliable diagnosis and therefore, a quick and efficient recovery.
Surgical operations can also be carried out if the diagnosis compels it and are performed by experienced veterinarians, whose only concern is to heal your little companion !
An experienced and polyvalent clinic
The Fontainebleau Veterinary Clinic is endowed with medical and humane qualities that you will easily find within the Fontainebleau Veterinary team.
Furthermore, the quality of this service also distinguishes itself by detailled consultations appropriate to your four-legged companion's pathology. Indeed, you can get invaluable nutritional advice in order to help you best preserve your animal's dietary balance and also advice concerning the appropriate medication to adopt for each pathology, which is specific and thus requires a reliable diagnosis.
It is therefore the team's great perseverance and tenacious passion that allows to offer you a sympathetic ear, as well as an efficient support for your pet's well-being. The sale of products and the advice associated with those products will help you understand better in order to favor the best for your faithful companion's well-being.
Finally, feel free to come and visit our new clinic which will give you the opportunity to discover in detail the new Fontainebleau Veterinary substructure where the team will be happy to welcome you.